A GUIDE TO MOVING IN THE RIGHT DIRECTION
Whether you're thinking about buying your first home, or upsizing or downsizing — it's a big move, literally and figuratively. Buying a house requires a serious amount of money and time. The journey isn't always easy. It isn't always intuitive. But when you get the keys to your new home — that, friend, can be one of the most rewarding feelings, ever. The key to getting there? Knowing the home-buying journey, what tools are at your disposal, and most importantly — creating relationships with experts who can help you get the job done. We can show you not only the major steps you'll take during the home-buying process, but also explain the relationships and experts you'll need along the way. We hope our guide will start you off in the right direction. Ready to live the dream? Here we go...
House Hunting Online
It's fun! It's exciting! It's important to take everything with a grain of salt!
Oh, let's just admit it, shall we? Browsing for homes online is a window shopper's Shangri-La. The elegantly decorated rooms, the sculpted gardens, the colorful front doors that just pop with inviting hues.
Those listings may be seductive, but they might not be giving you the complete picture.
That perfect split-level ranch? Might be too close to a loud, traffic-choked street. That handsome colonial with the light-filled photos? Might be hiding some super icky plumbing problems. That perfectly priced condo? Miiiight not actually be for sale. Imagine your despair when, after driving across town to see your dream home, you realize it was sold.
Setting expectations appropriately from the beginning can save a lot of headaches, and heartache, down the line.
Step One, fill out our home buyer's worksheet. Taking the time to do this now will give you a clearer picture of what you're looking for.
Step Two, with that worksheet and knowledge in hand, start browsing for homes. As you do, keep in mind exactly what that tool can, and can't, do. Here's how.
Find The Right Lender and Mortgage For You
Everyone in the market for a house has different wants: old-world charm, a lush backyard, that welcoming front door in Pantone Ultra Violet, perhaps. But at the end of the day, they all share a need in common — money. Lots of it.
That's where your mortgage lender comes in. The right mortgage originator — the professional who represents the lender — can save you time, anxiety, and loads of cash.
Though interest rates from top lending institutions tend to be fairly similar, over the life of the loan, seemingly subtle differences could add up to tens of thousands of dollars. That money belongs to future-you and all your dream vacations, renovations, and remodeling goals.
There's a world of difference between being pre-qualified for a loan and being pre-approved. Being pre-qualified means there's a 90% chance you can successfully close on a mortgage loan. Pre-approval is proof you can buy, and that carries a lot of weight in a tight housing market, especially if you find yourself in a multiple-offer situation. An offer from a pre-approved buyer can make all the difference to a seller.
Sellers, and their Agents, will expect that you are at least pre-qualified when making an offer. And if you're pre-approved, well, then everyone takes you more seriously, and that puts your offer in a better position. You are less likely to lose-out on a bid when you're pre-approved, or at the very least, have a letter of pre-qualification.
A Word of Caution: just because the lender says you can take out a certain loan amount, doesn't mean you should. Consider your lifestyle and monthly budget to decide on the amount that's right for you.
Once you have everything needed to move ahead with your chosen lender and select the home loan product that's best for you — it's an excuse to celebrate.
So have a cocktail. Do a dance. Lay back and relax in one of those fancy sheet masks. You're a big step closer to getting a new house!
Make an Offer Like a Boss
10 money & time saving steps for a winning bid.

Cinematically speaking, this is the iconic moment — we'd forgive you if you imagined, say, whispering in your best Vito Corleone that you're going to make them an offer they can't refuse. In reality, it's not that simple (or dramatic). Your offer marks the beginning of a back-and-forth between you and the seller, typically with real estate agents advising you both. The more intentional you are about your offer, the better your chances of making a successful bid. Follow these 10 steps and you'll be well prepared.
#1 Know Your Limits. Your agent will help you craft a winning offer. You can trust your agent's advice on price, contingencies, and other terms of the deal. It's a mutually beneficial relationship. The more collaborative you are with your agent, the more quickly you'll be able to move.
#2 Learn to Speak "Contract." Essentially, an offer is a contract. The documents and wording vary across the country. Your agent will have offer forms for your state. Take the time to review this contract with your agent and ask questions.
#3 Set Your Price. Think of the listing price as the seller's opening bid in your negotiation to buy a home. Your agent will help you determine whether the seller's listing price is fair by running comp's (comparable's), a process that involves comparing the house you're bidding-on to similar properties recently sold in the neighborhood. Other factors can also affect your bargaining position and offer price. For example, if the home has been sitting on the market for a while, or you're in a buyer's market where supply exceeds demand, or a seller's market where housing inventory is low; maybe the seller has received another offer, which will impact the price you're willing to offer. Your agent will help you understand the context here.
#4 Figure Out Your Down-Payment. You will have to make a down-payment on your mortgage loan. Making a 20% down-payment enables borrowers to avoid paying private mortgage insurance (PMI), a monthly premium that protects the lender in case the borrower defaults on the loan. But 20% isn't always feasible — or even necessary. In fact, the median down-payment in 2019 for buyers overall was 16%, and 6% for first-time buyers, according to the National Association of REALTORS®. Your lender will help you determine the best down-payment amount for your specific loan program and goals. Use the mortgage calculator on our website to see how different down-payments would affect your mortgage premiums, and how much interest you'll pay.
#5 Earnest Money Deposits. An EMD — earnest money deposit — is the sum of money you put down as evidence to the seller that you're serious about buying the house. If the seller accepts your offer, the earnest money will go toward your down payment at closing. However, if you default on the terms of your purchase contract, you could potentially have to forfeit the cash to the seller. A standard EMD in Alaska is approximately 1% of the sales price of the home.
#6 Contingency Plans. Most real estate offers include contingencies — provisions that must be met before the transaction can go through, or the buyer is entitled to walk away from the deal with their EMD. For example, if an offer is contingent upon a home inspection, the buyer has a set number of days after the offer is accepted, to inspect the property with a licensed home inspector. If something is wrong with the house, the buyer can request the seller make repairs, but most repairs are negotiable. The seller may agree to some, but say no to others, or offer a price reduction, or credit at closing, based on repair costs. This is where your real estate agent can offer real value and counsel on what you should ask the seller to fix. Remember to keep your eye on the big picture. If you and the seller are bickering over a $500 repair to the floors, keep in mind that's a drop in the bucket in relation to the overall purchase price of the home. Other common contingencies include contract terms regarding financing, appraisal, title, or sale of the buyer's existing property.
#7 Read the Fine Print About the Property. The sales contract states key information about the property, such as the address, tax ID, types of utilities: public water or private well, gas-forced air or hot-water baseboard heating, and so on. It also includes a section that specifies what personal property and fixtures the seller agrees to leave behind, like appliances, lighting fixtures, and window shades. The seller provides prospective buyers with a list of these items before they submit an offer. This can be another area of negotiation. Carefully reviewing the property description also helps you know, for example, if the seller plans to take that unattached kitchen island with them when they move (stranger things have happened).
#8 Set an Estimated Closing Date. The purchase agreement you submit will include a proposed closing date, which estimates when the transaction will be finalized. The clock starts as soon as the purchase agreement is signed. The contract actually states, "time is of the essence." You are required to be efficient and diligent in your efforts to keep the transaction on schedule. While all parties work together to meet the closing date set-forth in the contract, delays can and do happen; it is not a perfect science. Your moving plans should be as flexible as possible to accommodate for closing delays. From contract acceptance to closing, an average timeframe is 6 to 8 weeks, allowing time for inspections, potential repair negotiations, appraisals, title search, land survey, and obtaining mortgage approval.
Timelines to closing are negotiable and do vary. Some sellers, for example, prefer a longer period so they have more time to move or look for their next house. While others are in a hurry to get to their next destination. Being flexible with respect to the closing date could give you more negotiating power in another area of the deal. One thing that's the same no matter where you live is that you'll have a three-day period prior to closing to review the "Closing Disclosure," or CD — a document that states your final loan terms and closing costs. Once the sales contract is signed, the parties can change the closing date if they both sign an amendment agreeing to a new date.
#9 Do I Write a Letter to the Seller? Some buyers choose to attach a personal letter to their offer documents. Perhaps to tug on the seller's heartstrings, or tell a compelling story about their family and connection to the area. Also, sincere flattery can go a long way. Complimenting the seller on how their kitchen renovation looks could never hurt. Or how their landscaping reminds you of a resort in Palm Springs. Perhaps your agent can help you gather background on the sellers (i.e., are they crazy about their labradoodle, like you are about yours? Did they run a small business from the home, like you dream of doing?). Whether to include a personal letter, or not, is a personal decision.
Each home-sale transaction is unique, as are the buyers & sellers involved. If you think you'd like to share more information about yourselves as buyers, learn what you can about the sellers and their time spent living in the home, to see if you can reach them on a personal level, in addition to a financial level. While this strategy doesn't always help, it usually won't do any harm.
#10 Brace Yourself for a Counter Offer. If you're making an offer lower than asking price, or find yourself in a multiple-offer situation, the seller may decide to make you a counter offer — a purchase agreement with new terms, such as a higher sales price or fewer contingencies. At that point, it's up to you to accept the new terms, make your own counter offer to the sellers, or walk away. Don't panic, your agent is there to help you through the counter offer process, and provide strategies to give you more negotiating power. You're still moving in the right direction!
Best Time of Year to Buy a House
Timing determines so much when you're buying a house. Although the best time to buy a house is when you're ready both financially and emotionally, there are other factors that can help you decide when to buy a house. To be clear — there's no such thing as a guaranteed best month to purchase a home. While some conventional wisdom says there is a best time of year to buy a house — during spring home buying season (April to June) — there are pluses and minuses when it comes to what month you choose to purchase a home. You've probably already heard the phrase, "real estate is local." Determining a best time depends on numerous variables, not the least of which includes... conditions in your local market at the time.
January to March. Winter isn't necessarily a bad time to buy a house. Though there's less inventory — meaning fewer homes for sale — there are fewer home buyers too, so you have less competition. That means a lower likelihood of a bidding war, which can be a stressful experience for home buyers. Another benefit of buying a house during the cold-weather months — home prices are often lower than in peak selling times. Still, there are drawbacks to buying a house between January and March. Snow & ice could make it difficult to do a thorough home inspection of some exterior elements. But if you're willing to brave the cold, you may be able to capitalize on some good deals. People who are willing to list their homes during the holidays are usually very motivated to sell. The downside to winter house hunting is there are fewer homes to choose from.
April to June. Welcome to spring home buying season — the peak months for not only housing supply, but also the number of home buyers shopping for houses. Because most families want to move when the kids are out of school, there's a big incentive to buy a house this time of year, since most home transactions require 45 to 60 days for closing. Warmer weather also makes open houses more enjoyable, landscaping easier to evaluate, and inspections more comprehensive.
Even though it's generally regarded as the best time of year to buy a house, there are downsides to the spring market. For starters, you'll face more competition from other home buyers — meaning you have to move quickly when a great listing hits the market. Bidding wars are a lot more common, you tend to have less negotiating power, and home prices tend to tick up during spring.
July to September. Summer can be an excellent time of year to buy. Now that the spring home buying craze is over, home prices can settle down somewhat, and there are fewer buyers to compete with. There is also probably time to move into that new home before the snow flies.
October to December. The main downside of buying a house in late autumn is there may be fewer homes for sale as compared to spring. But it's not like the market goes completely quiet. You can often find price reductions if homes have lingered on the market throughout the spring and/or summer. And motivated sellers may be willing to negotiate a little more if they're anxious to get moving.
Snowfall, sunshine, and economic forecasts are constantly changing, but waiting around for market fluctuations isn't the best way to decide when to buy a house. The best time to buy a house is when you, and anyone you intend to buy a house with, are ready!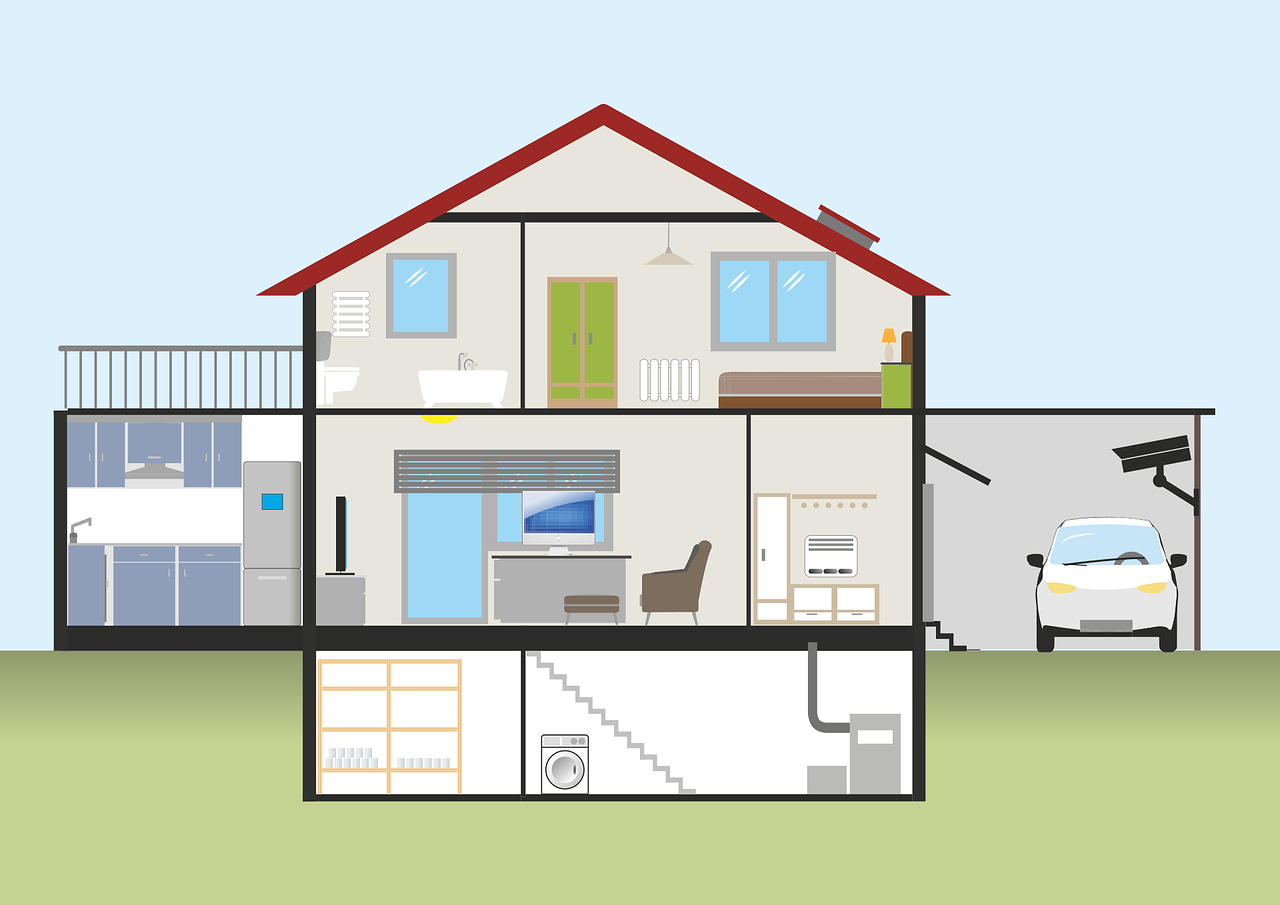 Home Inspections - What to Expect
A home inspector's job is to identify any reasonably discoverable problems with the house. When you hear about due diligence — that includes hiring an inspector (or inspectors). It helps to have an understanding of what the typical home inspection entails. Three of the inspector's primary tasks include:
Identify problems with the house that he or she can actually see
Suggest fixes
Prepare a written report, with photos, noting observed defects
This report is critical to you and your agent — it's what you'll use to request repairs from the seller. Generally, inspectors only examine houses for problems that can be seen with the naked eye. They won't be tearing down walls or using magical X-ray vision to find hidden faults.
Inspectors also won't put themselves in danger. For example, they won't climb onto a roof to check shingles, although from ground level they may comment on its general age and condition.
They can't predict the future either. While an inspector can give you a rough idea of how many more years that roof will hold up, he or she can't tell you exactly when it may need to be replaced.
Finally, home inspectors are often generalists. Expect that they will recommend you also consider other professional inspections, to include HVAC equipment (furnaces, boilers, heaters) fireplaces & chimneys, or structural engineers.
It's inspection day, and the honor of your — and your agent's — presence is not required, but highly recommended. Even though you'll receive a report summarizing the findings later, being there gives you a chance to ask questions, and to learn the inner workings of the home.
Once you've had a chance to read the inspector's report, review it with your agent. Home repairs are a negotiable item. Be prepared to pick your battles: minor issues, like a cracked switchplate or loose kitchen faucet, are easy and cheap to fix on your own. You don't want to start nickel-and-diming the seller. If there are major issues with the house, your agent can submit a formal request for repairs that includes a copy of the inspection report.
The home inspection can be nerve-wracking. It's when you find out about every wart on the place you fell in love with at the showing. Remember... you still have the option to say, "let's kiss this money pit goodbye" or "let's negotiate with the seller and get these repairs done so we can close on time."
Lean on your agent. Ask questions of your inspector. Knowledge is power, so there are no silly questions to ask when buying a house.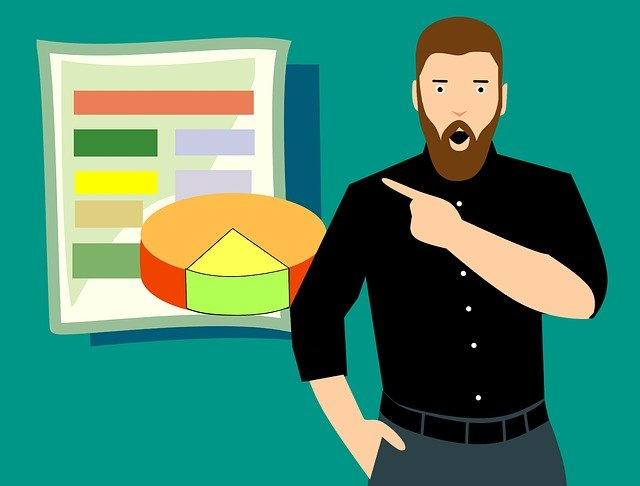 Home Appraisals
What to expect, when to negotiate, and how to deal if things don't go your way.
Most people have deeply personal reasons for wanting to buy a home. Maybe it's the bathroom that feels like a dreamy spa, or that two-tiered deck just made for parties.
We're sorry to tell you this, but... your lender doesn't care about the free-standing tub or built-in outdoor fire pit. Their only concern is that the house you buy is worth as much as the value of your mortgage. To them, a house isn't a home. It's collateral (harsh but true). If for some reason you can't make your mortgage payments one day, the lender can foreclose on the home and sell it to recoup costs (even harsher, but also true).
For that reason, a home must be valued at, or above, the agreed-upon purchase price, and this has to happen before you can close on a house; enter the home appraiser.
After you sign a purchase agreement (the contract between you and the seller about the terms of the pending sale), and before your lender approves your loan, the home you're buying must have an appraisal — an assessment of the property's value by an unbiased third party: the appraiser.
An appraiser is a licensed professional, whose job is to assess the property in order to prepare an opinion of value — an appraiser is on no one's side. They don't represent you or the seller. They are an independent contractor hired by your lender through an appraisal management company (AMC), a separate, neutral entity that maintains a roster of appraisers.
Appraisers research a house both online and in-person, using a variety of criteria to determine its value, including but not limited to: location, age, condition, additions or renovations, recent sales of comparable homes. The appraisal is submitted to your lender upon completion. The appraiser's opinion of value may meet the purchase price exactly, or have a higher or lower value. Appraisers can also require specific repairs must be made to meet that value, if they uncover what they believe to be safety hazards at the property.
Don't despair however — not yet anyway. If you're faced with a low appraisal, or appraiser-required repairs, all is not lost. Your agent can recommend possible resolutions, negotiate with the seller, and prepare a contract amendment that could still clear the path to closing.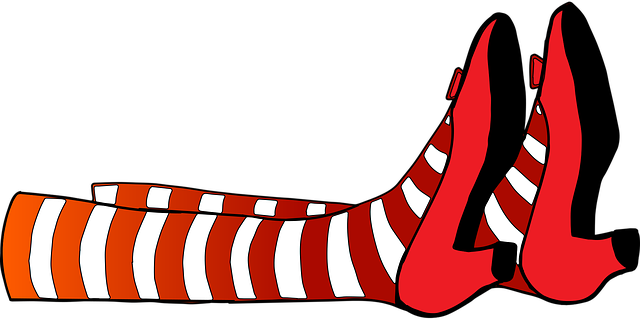 Home Warranties
A home warranty is a one-year service contract that helps safeguard against the cost of covered repairs or replacements to major components of home systems and appliances that fail due to normal wear & tear. Your agent can provide information on home warranties available in your area, so you can decide if purchasing one in advance of closing is right for you.
Just like any insurance product, you will want to research what a home warranty does, and doesn't, include, and what the cost of a home warranty will be in your specific case. This depends on several things. For example, are you purchasing a condominium or single-family home? The state you live in will make a difference, as well as the size and age of your future house. It's good to know a home warranty can be purchased at closing. Whether it's a good investment for you, and the house your buying, will depend on your individual situation.
Ask your agent about the possibility of negotiating with the seller to pay for a home warranty on your behalf. Discuss the pro's & con's; there are many variables to consider, such as the price and details of your offer, age & condition of the house, status of the current real estate market.
Home warranties purchased at the time you are buying your new home are often renewable on an annual basis, so you will have the opportunity to continue coverage if desired. If you decide a home warranty is the right investment for you — knowing your home is protected is one less thing to worry about!
Title Insurance, and Why You Need It
Every lender requires borrowers to purchase title insurance — a policy that protects you and the lender from outside claims of ownership of the property. Wait, you may be asking, some random person could show up and claim they own the house? Sounds crazy, but stranger things have happened.
Let's say a previous owner didn't pay all of their property taxes. Because those taxes remain leveraged against the property, the taxing entity could potentially take your home if you don't have a "clean" title. Title insurance also protects you from ownership claims over liens, fraudulent claims from previous owners, clerical problems in courthouse documents, or forged signatures.
Agents often have a preferred title company they work with, but it's ultimately the buyer's decision as to which title company to use. The title company you choose will be one of the many details outlined in your purchase agreement. After you have an accepted contract to purchase, a request for title insurance will be ordered.
The title company will perform a comprehensive search of deeds, wills, trusts, and public records to trace the property's history and verify that you are indeed becoming the rightful & sole owner of the property. You will be provided with this information prior to closing; this document is referred to as a preliminary title commitment.
Unlike most insurance policies, such as homeowner's insurance, car insurance, life insurance — title insurance is paid as a one-time fee at closing. The cost is calculated as a percentage of the purchase price. Your agent or lender can estimate the cost for you. It will also be listed on your closing disclosure (CD), along with other settlement costs, prior to closing.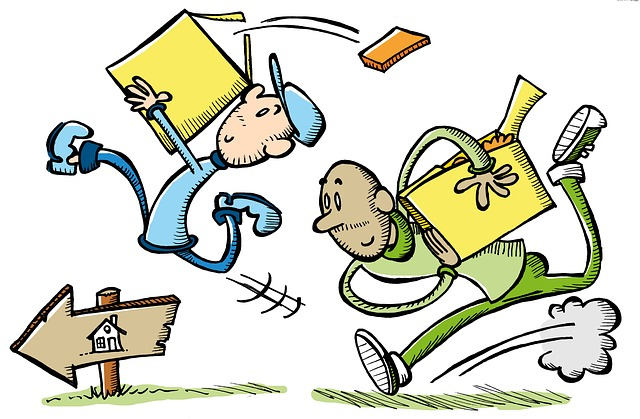 Preparing For Closing
Sign that paperwork. Write those checks. Get those keys!
Nice work getting this far. You're almost a homeowner! Let's run through some questions you may have as you cross the finish line.
What exactly does "closing" mean? At the closing appointment you will sign the final documents for taking ownership of your new home. In Alaska, your home purchase is not finalized until the following business day, after closing.
What's a Closing Disclosure? Lenders must provide borrowers with a closing disclosure, or CD, at least three days before closing. This form is a statement of your final loan terms and closing costs. You have three days to review the CD — compare it to the loan estimate you received shortly after you applied for the loan. The point of this required waiting period is to ensure there are no surprises at the closing table. If there's a significant discrepancy between your original loan estimate and the CD, talk to your lender and/or the title company immediately. Depending on the underlying issue, the closing may have to stop. If a correction on the CD is required, a new closing disclosure must be sent out with a new three-day review period. Some items on the original loan estimate cannot be different on the CD, such as the interest rate and lender fees. Some items can change, but only by 10% or less — fees paid to the state to record the mortgage might be one; and other items can change without limits, like prepaid interest, because it can't be predicted at the start of the loan process.
Do I get a final walk-through of the house? In most real estate transactions the buyer is allowed to walk through the home just prior to closing to check on the property's condition. During this final inspection, you and your agent will make sure any repair work the seller agreed to make has been completed. If the home is in good shape — woo-hoo! Your next stop is the closing table. If you discover any problems, your agent will contact the listing agent to negotiate a resolution.
Who attends the closing? Who, exactly, depends on the state where your property is located. In Alaska, closing is held at the title company. Anyone you'd like to invite may be in attendance, and it has been customary to be joined by your real estate agent. The seller will not be there, since buyers & sellers close at separate times in Alaska. Closings have changed since 2020 due to Covid restrictions. For now, your closing appointment will look much different, depending on the title company you are using. You may have a "curbside" closing — where the title escrow officer will have you sign paperwork in your vehicle. Or, you may have an "electronic closing" in conjunction with a "mobile notary" — who meets you at the location of your choice to sign documents. Whether closings will eventually "get back to normal," or electronic & remote-closings become the new normal, remains to be seen. Nonetheless, as the home buyer, you'll have to sign what might seem like a mountain of paperwork — including the deed of trust, promissory note (promising the lender you'll pay back the loan), and a tree's-worth of other documents. That cramp in your wrist will be worth-it once everything is done.
How much are the closing costs? By now you will have seen multiple estimates of your final closing costs. However, these costs will vary slightly between estimates and the final dollar amount. This is due to the variables inherent in closing costs. Many costs are calculated as a percentage of your purchase price. Some costs are prorated due to the time of year, or time of month, of your closing. Fees paid to the lender, appraiser, title company, real estate brokerage, home insurance company, taxes, etc. are all included in your closing costs, and many will be calculated just prior to closing. However, this is when having three days to review the closing disclosure (CD) comes in handy. You have time, prior to signing documents, to ask questions and ensure you understand the costs associated with closing.
What do I need to bring to closing? Other than champagne, there are two very important items only you can bring to closing.
A government-issued photo ID
A cashier's check to cover the down payment and closing costs. You may also wire transfer funds to the title company in advance of closing if preferred.

It's

important to note: in Alaska, personal checks are not accepted as a form of payment at closing.
Although you may not necessarily need a copy of your purchase agreement and supporting documents, it's not a bad idea to have them on-hand. Prior to Covid, you could rely on your agent to bring a copy of your transaction file to closing. For now, your agent probably won't be physically present at closing, but they are still only a phone call away!
If there are last-minute issues, do I panic? For your loan to be approved, it has to go through underwriting. The underwriter's job is to validate all of your financials — confirming your income, credit, and debt haven't changed since you were pre-approved for the loan — as well as to review the property's characteristics and appraisal. If everything checks-out, your mortgage will be approved. If something goes wrong during underwriting though, you'll have to address the problem before you can close on the home. Let's say your credit score dropped because you recently purchased a car with an auto loan, or maxed out your credit cards.This isn't necessarily dire, but you may need to delay closing as you work with your lender to take steps to raise your score. For that reason, you should hold-off on big purchases until after closing, avoid overusing a credit line, and really doing anything that could result in a credit inquiry.
Can I celebrate now? You made it through closing. Woo-hoo! But wait, remember… in Alaska, the sale is not final until the following business day, when it is officially "Recorded." Then, YES! It's time to pick-up those keys and celebrate. Although it is extremely unlikely for your home purchase to fall-apart in the 24 hours (or so) after closing and before Recording — your agent has to inform you that extremely unlikely still means possible. After your closing documents have been Recorded, your agent will receive "clearance on recording," and notify you immediately with the good news. Now, you finally own your new home. Congratulations! Even if you still have some lingering stress — you will soon look back on your home-buying journey with a smile on your face. You put in a lot of hard work — and have no-doubt built some new relationships with the people who helped you along that path.
Finding the Right Real Estate Agent
The best agent for you depends on... you.
According to recent research by the National Association of Realtors (NAR), 52% of buyers 36 years old & younger found their real estate agent through a referral. This can be an excellent way to find an agent, but keep in mind, the right agent for Aunt Mary may not necessarily be the right agent for you. It's definitely worth investigating to find out, and it also doesn't hurt to shop around a little.
Asking an agent for a meet-&-greet before committing to work with them is perfectly acceptable. This may give you the perspective you need on the agent's personality and style. Is this someone you'll like working with? Who has a sense of humor? Who has your back? Who communicates in ways you want to be communicated with? An in-person conversation with one or several agents could be just what you need to feel more confident in your choice of a professional.
"Agent" is a catchall phrase used casually to describe professionals who buy & sell real estate. You may also have heard of the same professionals being referred to as Brokers, REALTORS®, or Licensees. They are not necessarily all the same, although they can be in some instances. Yes, you should care about what makes them different.
A real estate agent is a licensed professional who helps people buy, sell, rent, or invest in homes. To become an agent, a person must take pre-licensing training from a certified institution and pass their state's real estate licensing exam, which includes a national exam. Once they have their license, an agent must affiliate themselves with a real estate brokerage. Agents are subsequently required to fulfill ongoing requirements to maintain their license.
A real estate broker (or associate broker) is a professional who has additional education beyond the agent level, as required by state law, and who has passed a broker's exam. In many cases, brokers also have more years of experience than agents. The biggest difference between a broker and an agent is that a broker may work independently. An agent must be overseen by a broker. Associate brokers have all the same qualifications as brokers, but choose to affiliate themselves with a brokerage that already has a managing broker, instead of opening their own brokerage.
A REALTOR® is a broker or agent who belongs to the National Association of REALTORS® (NAR), the largest trade group in the nation. A REALTOR® commits to following a strict code of ethics intended to protect buyers and sellers; for example, REALTORS® pledge themselves to protect and promote the interests of their client. Agents and brokers who are not members of NAR cannot call themselves REALTORS®. There are more than 1 million REALTORS® in the United States.

There are a number of professional designations that indicate an agent has obtained additional education beyond their licensing work.
A CRS Designation — Certified Residential Specialist — is the hallmark of success in residential real estate. REALTORS® who have earned this credential did so by completing extensive training, and by demonstrating significant experience in managing real estate transactions. Less than 3% of the more than one million REALTORS® working today can call themselves a CRS Designee. This group represents the elite performers in residential real estate.
An ABR®, Accredited Buyer's Representative, is someone who specializes in working with home buyers and has taken a course on buyer-client relationships.
Your agent is a licensed professional who's familiar with local home values and neighborhoods, understands real estate trends, can write an offer on your behalf, and who negotiates with home sellers so you don't have to. Think of your agent as a therapist/consultant for your home search. A collaborator. A co-conspirator. A mentor. Someone who amps-up your confidence and counsels you through big decisions (teamwork makes the dream work). That's a lot of responsibility. And a lot of pressure. There's obviously a lot at stake: money and time, of course, but also your happiness. Your agent is someone who wants you to find a house you can be happy in — because your agent is also someone who is invested in your happiness.
So reach out to an agent sooner in the process rather than later. Once you've got a partner in buying a home, it won't be long before you own it.

In Conclusion
Now that you have our guide, we know you're moving in the right direction...
We specialize in navigating the journey that results in you reaching your real estate goals. So no matter where you are along that path, call on us.
Let's start the conversation that ends in your real estate success!